Let's talk townhomes and condominiums. And let's definitely make sure we're not counting them out as potential real estate investments for house hacking, midterm rentals and even STRs.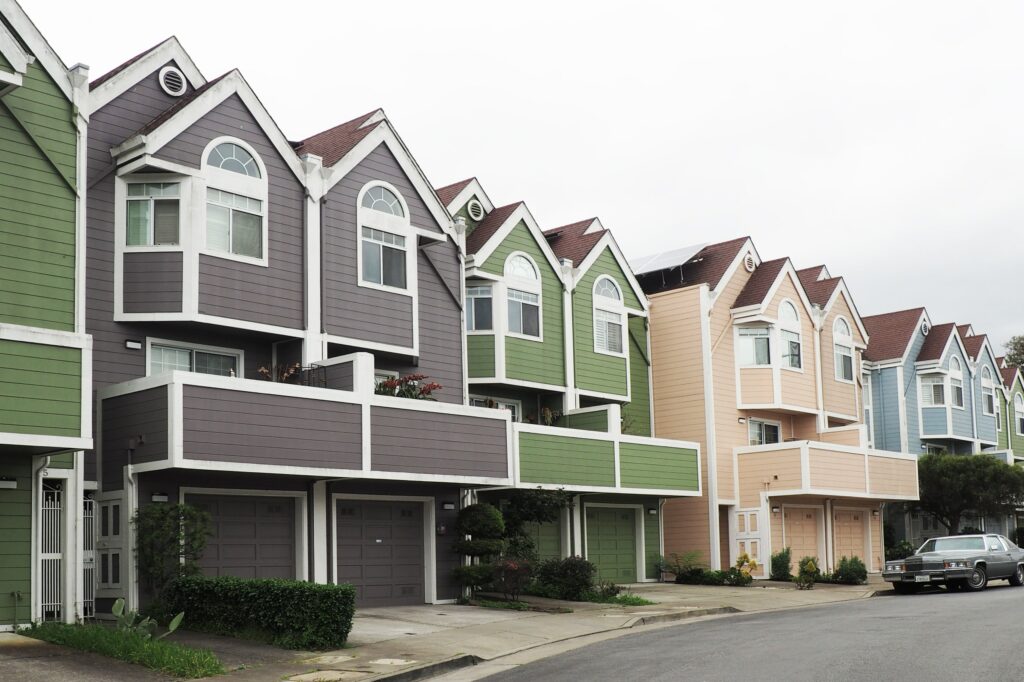 Real quick what's the difference??  
Townhomes are individual houses placed side-by-side where one or two walls are shared between two homes. A condo is a single unit usually within a large building with many similar units. Rather than owning the entire building and renting out the unit individually, a single party owns each condo.
Condos are governed by an HOA and everyone who owns a condo in the complex is automatically a member of the HOA. This means you need to abide by the rules and regulations it sets forth!!
Townhomes, on the other hand, do not typically have HOAs, but if they do their HOA fees are usually lower than a Condo's HOA fee.  There are not any common areas in a townhome, outside of walls you share with your neighbors. If there is an HOA fee it would likely cover the cost of large expenses to the entire building.
Pros of house hacking with HOAs
Alright, now that the definitions are out of the way, let's get back to why they can make a great real estate investment for house hacking!
First off, they can be much cheaper than a standard single-family home and are often in nicer areas of town and therefor easier to rent out.  
Another bonus of townhomes and condos, is shared roofs, sides, exteriors etc. If there is a major capital expenditure or even just routine maintenance, that becomes a shared cost versus a sole burden on you, the homeowner.  
Negatives of house hacking with HOAs
Alright, now I'll share with you some negatives, cause there's a pro and con to everything! HOA fees are out of your control, so if they increase, you're forced to pay them or move. The value of townhomes and condos are also volatile, so with a market drop, they're likely the first to decrease in value. Also, HOAs might restrict short term rentals, so your house hacking options might be limited.  
I know plenty of people against townhomes and condos, especially in the BiggerPockets community, but I stand by if a townhome or condo is within your price range, and it's your sole shot to getting into the real estate game, then it's a great option!  
Ready to Invest?
Want to check out some condos or townhomes this weekend? Reach out! We'd love to show you some of our favorites on the market.
I am confident that if you were to purchase a condo to house hack, you would cash flow and have enough income in one year to purchase the single-family or multifamily residence you may have initial wanted.  Want to hear other's perspectives on investing in townhomes and condos? Check out some opinions from the BiggerPockets community.